Warehouse Assistant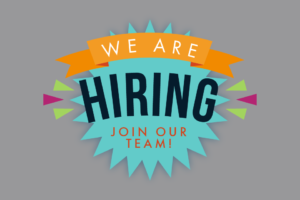 Capozza Floor Covering Center is a Family owned and operated business that was founded in 1974. We offer all types of floor coverings for Commercial and Residential settings. Our company is currently looking for a Warehouse Assistant to attend to everyday operations of the warehouse, building, and grounds. This position assists variety of clients to deliver materials accurately and efficiently while providing excellent customer service. The Warehouse Assistant will work closely with the Assistant Facilities Manager to support the needs of all our departments.
This is a full time position, hours 6:30 AM – 3:00 PM with rotating 4 hour shift every other Saturday. Prior warehouse, flooring, or construction experience is helpful, but we are happy to train the right candidate.
Responsibilities and Duties
Organize Warehouse to best utilize space.
Breakdown of received orders, checking for accuracy and quality of materials.
Assign materials to the proper projects.
Load materials for clients, contractors, and installers while abiding by safety protocols.
Accurately pick and stage requested materials for Commercial, Residential, and OPST jobs.
Consistent in provision of quality work in terms of accuracy, thoroughness, absence of error, and timeliness.
Work with company software and email.
Provide pick-up and deliveries of materials with vendors and to jobsites.
General facility housekeeping and maintenance.
Follow all warehouse procedures and safety protocols.
Ability to retain a forklift license.
Other duties as assigned.
Qualifications
This position requires working with many different people and situations, as well as the constant movement of materials both physically and with large equipment. As such, they must possess these qualifications.
Maturity and sound judgment.
Strong work ethic, showing responsibility and a positive attitude while taking initiative within your role.
Dependable and punctual. Use vacation time and sick time appropriately.
Excellent customer service and communication skills.
Team player with good interpersonal skills.
Good organizational skills.
Familiarity with email and computers.
Neat and well-groomed in appearance.
Physical requirements: Moving/ lifting 50-75lbs regularly
Valid Driver's License required
COVID-19 considerations:
Company enforces all regulations per CDC guidelines.
We are looking for people who are reliable, accountable, and will come to work with a good attitude. We are a company that appreciates and rewards those who exemplify those characteristics and have a great team in place to join in and learn from.
Apply online below.
Please email Jessica at Jessica@capozzaflooring.com for more information.
Apply Online
WARNING:
Internet Explorer does not support modern web standards. This site may not function correctly on this browser and is best viewed on
Chrome
,
Firefox
or
Edge
browsers.
Learn More
.